Brake Repair Near Me
It's no exaggeration to say your brakes are the most important safety device on your vehicle. Understanding this fact, why wouldn't you make it a priority to have them routinely inspected by a certified professional?
If you're currently in search of dependable brake repair near Panama City, Callaway or Springfield, the team at VW of Panama City Service Center is here to help! Keep reading to learn the signs you're due for service, and contact us with any questions you may have!
How Often Should I Schedule Brake Repair?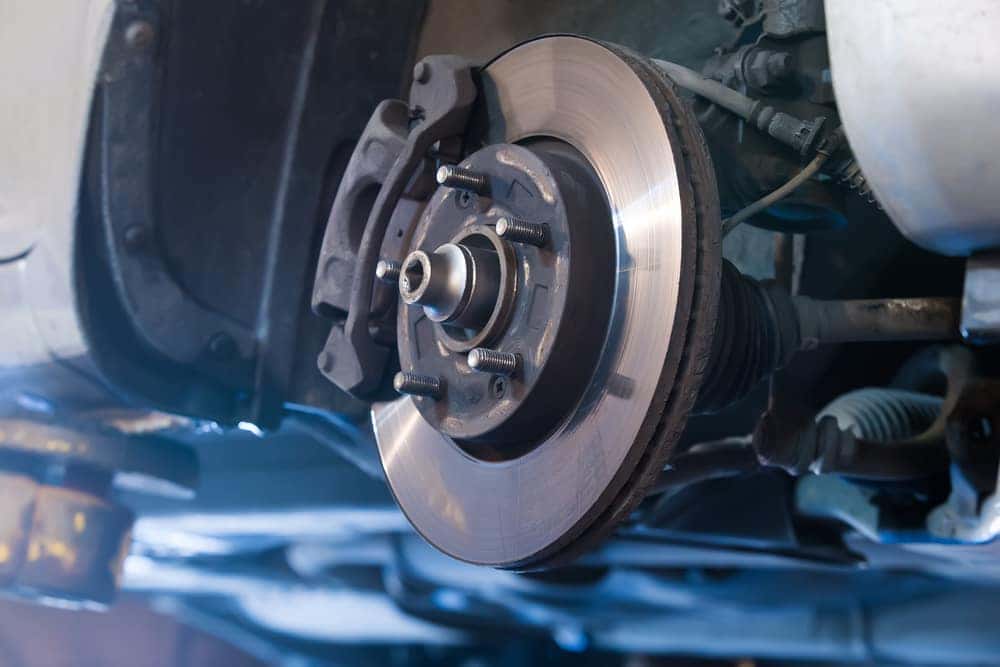 Unlike an oil change or tire rotation, your vehicle's braking system doesn't follow a strict service timeline that can fluctuate depending on your driving habits and local road conditions. For instance, someone who lives in an area with lots of stop-and-go traffic will typically need to replace their brakes sooner than someone who lives in a less-populated area.
A good rule of thumb is to inspect your brakes every time you schedule a tire rotation/replacement. Our technicians will be able to check for any signs of wear or damage and provide you with an estimate on when you need to replace specific parts.
The three things you should pay the closest attention to are the brake pads, rotors (or disc brakes), and the calipers. These components perform much of the heavy-lifting and generally are the first to wear down.
Brake Repair Specials near Me
Throughout the year, our service center provides brake repair specials to help you maintain your vehicle for the long road ahead. To stay up-to-date on our current incentives, visit our service specials page or simply ask a member of our team who'll be happy to share the details.
What Are Signs I Need Brake Repair?
For your vehicle to effectively maneuver, slow down, and stop, each part of your brake system needs to be in good working order. While traveling down the road, there's several signs to keep an eye on including:
Vibrating Pedal. If you notice your brake pedal vibrates or bounces when you press down on it, its usually means your rotors are either warped or rusty.
Squealing and Squeaking. Noisy brakes aren't healthy. So, if your brakes emit a high-pitched squeak while slowing down, it's most likely due to worn out brake pads.
Pulling to One Side. Your vehicle should always maintain a straight path and not drift or pull when slowing down. If you notice this phenomenon, it either means your calipers are offset or your wheels need to be realigned.
Schedule Panama City Brake Repair Today!
If your vehicle is showing any of the signs we listed above, don't wait a moment longer – schedule an appointment at VW of Panama City right away.
Our experienced team of technicians can quickly identify any issues and get you back on the roads of Panama City, Callaway, and Springfield in no time!