Car Battery Replacement near Me

Schedule Your Service Appointment
At Volkswagen of Panama City, we proudly offer a state-of-the-art service center designed to take care of all your service needs. One of the most routine bits of maintenance we perform is car battery replacement.
On this page, you'll find helpful information not only on knowing when to replace your car's battery, but also signs that your battery and electrical system are due for a checkup. By doing so, you're ensuring your vehicle will always be ready to take on the streets of Callaway, Springfield, and beyond! Be sure to contact us with any questions that pop up.
When to Replace a Car Battery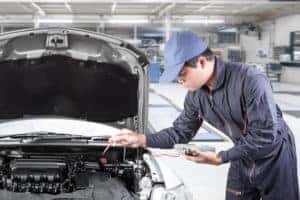 The typical lifespan of a car battery ranges from four to six years. After this time, your car battery will quickly become unreliable and start to weaken. Different external factors can also affect your battery's lifespan including a faulty charging system, a defective alternator diode, and even corroded or loose-fitting battery cables.
Driving during excessive heat or extreme cold can also cause sulfate to build up inside the battery, shortening its lifespan and decreasing its overall usefulness.
Save on your next car battery replacement with our Volkwagen Service Specials…
How Do I Know if My Car Battery Is Dying?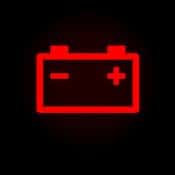 Some day you may stick the key into the ignition, but when you turn it over the car remains dead silent. Fortunately, to help you avoid ever having to deal with this inconvenient occurrence, there are a few easy-to-spot signs to look out for including:
Engine crank/click. A healthy vehicle should start right away, so if you notice the engine cranks or makes an odd clicking sound when turning the key, it might be a loss of battery power.
Charging System Warning Light. This is pretty obvious, but if you notice a dashboard light that looks like the top of a battery appear, it means a charging problem has been detected. If this light appears while driving, do not turn off the engine until you're parked in a safe location to avoid becoming stranded.
Dim Headlights. If while driving at night you notice a decrease in visibility, it's a sign that not enough electricity is being supplied to your electrical components.
Schedule Your Car Battery Replacement Today!
Here at VW of Panama City, we're dedicated to helping all our neighbors throughout Callaway and Springfield with all their service needs. If you're ready to schedule a car battery replacement, simply stop by or go online to reserve a time that best fits your busy schedule.