Local Spotlight: Pana Roma Pizza and Pasta

It's Friday night and you've been looking for a new restaurant around the Springfield, Callaway, and Panama City areas. Your friends—like everyone else's—each have a particular palate, but they all want to eat where there's a decently diverse menu and a good drink menu. When you're on the search for a place to satisfy a crowd, what's better than stumbling across a family-owned Italian restaurant?
Well, Pana Roma Pizza and Pasta has served the community for over 40 years and we thought you might want to know more about their delectable and broad menu. Continue reading to get to know one of the best Italian restaurants in town!
General Menu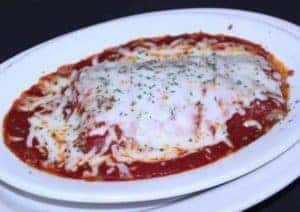 You'll find all the classic appetizers at the top of the list, such as garlic bread with cheese, fried ravioli, and mozzarella sticks. Of course, where would an Italian eatery be without bruschetta and garlic knots? Pana Roma Pizza and Pasta also made an effort to accommodate those of you who enjoy spicier foods with their tasty jalapeno poppers.
Moving down the menu, there are fresh salads and homemade soups. You can add chicken or shrimp to any salad, of which you have a choice among house, Caesar, Greek, or antipasto, and the soup rotates daily. Lunch entrees are available from 11 A.M. to 3 P.M., and they come with a side salad and bread stick. Some of the meals include spaghetti Bolognese, eggplant parmigiana, and three-cheese ziti.
While it's nice to understand the entire menu, if you're headed out with friends during the evening, you probably want to know what could be up for dinner. Among the litany of entrees you'll come across, some go-to items include fettuccine alfredo, lasagna, and spaghetti with marinara.
When it comes to dessert, you can always count on well-portioned Italian tiramisu, cannoli, or cheesecake bread pudding!
Artisan Pizzas & Calzones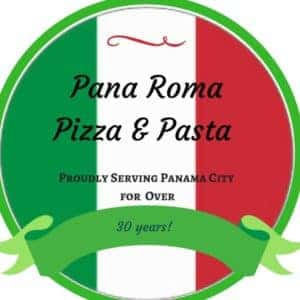 Cheesy-dough lovers should get excited for a wide display of possible pizzas and calzones. You can choose between a 12-inch and 16-inch pie, which should be enough slices to satisfy your taste buds. One pizza that caught our attention was Tony's Special. This pie is topped with a slew of ingredients, including pepperoni, sausage, meatballs, mushrooms, green peppers, onions, and tomatoes.
You can pick from other classics, too, like Bianca, spinach and tomato, veggie, and margarita. If can't pick just one, simply purchase pizza by the slice. Additionally, Pana Roma Pizza and Pasta's traditional calzone recipes are delicious. They have cheese, spinach, meatball, or you can even devise your own creation.
Catering
Are you hosting an event soon? Regardless of the type, Pana Roma Pizza and Pasta is great for office parties, wedding rehearsals, and family reunions. All you need to do is contact the business at least 24 hours prior to your special occasion and speak with the catering or general manager.
Take the Whole Crew to Dinner This Weekend
We hope that you enjoyed learning about Pana Roma Pizza and Pasta and what food they have to offer. Whether you're in the mood for pizza and beer or chicken parmigiana, this family has you covered. Don't forget to get in touch with their catering service the next time you host an event near Springfield, Callaway, or Panama City.
Be sure to check out their Facebook page to stay up to date with specials, events, and testimonials!