***Please note as of May 2018 our Free Oil Change Program has been discontinued.  If you have any questions please speak with your service advisor.***
You spend a lot of time in your car. Between work commutes, weekend date nights, and yearly road trips, it might start to feel like a second home. So, understandably, you probably won't trust just anybody to start poking around underneath the hood.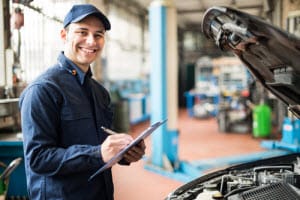 Our team here at Volkswagen of Panama City loves its cars just as much as you do. And when it comes time for service, we're committed to offering some of the most thorough and meticulous attention in Panama City and Springfield.
Whatever Your Car Needs Done
There's a wide range of little issues that could occur in your vehicle at any given time. But the truth is, most can be avoided just by staying up to date on the routine maintenance. You know-items such as oil changes, tire rotations, filter replacements, and more.
The little stuff might not seem like a big deal. In fact, it might seem like a nuisance to your busy schedule. However, staying on top of it is the only surefire way to keep your car in great shape for years to come.
Whether you need something small or something much bigger, you can count on our service technicians. The routine stuff might be a cakewalk for them, but with their experience and know-how, they're just as well-versed in the more major repairs.
When you need to schedule an appointment, contact them over the phone or online, and they'll have you in as soon as possible.
Try Prepaid Schedule Maintenance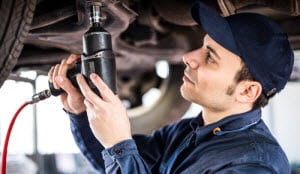 If you have trouble keeping track of when your routine maintenance is due, then you may want to check out our Volkswagen Care Program. When you sign up for this program, you pay for your maintenance in advance.
There are a couple different packages you can choose with the Volkswagen Care Program, each growing more comprehensive than the other. However, the gist is the same; you pay ahead of time, and everything is taken care of. It's like setting maintenance on cruise control.
Parts & Service Specials
In addition to offering service here, we also have plenty of genuine Volkswagen parts and accessories that drivers can choose from. These are great if you're looking to personalize or simply improve your car in any way. As long as you make an appointment, we'll even install these parts for you.
On our website, you'll find plenty of specials for both service and parts. We rotate these deals frequently, so be sure to check them out before your next visit. There's a good chance you'll be able to snag a helpful coupon!
Need Vehicle Service Today?
When it comes to servicing your vehicle, you shouldn't play around. All cars are built to last-as long as you take care of them. But neglecting routine service or dashboard lights can really cut down on the vehicle's life expectancy.
At Volkswagen of Panama City, we're proud to service all Panama City and Springfield drivers. Contact us today to schedule your next appointment!