Transmission Repair near Me

Schedule Your Transmission Repair
At VW of Panama City, we're proud to offer drivers throughout Callaway and Springfield a full-service maintenance center to handle all your automotive needs.
One critically important service we provide is our state-of-the-art transmission repair. On this page, you'll learn both the importance of keeping a healthy transmission along with tips on how to spot an issue before it can escalate.
Ready to get started? Continue reading and please don't hesitate to contact us with any questions!
When to Change Transmission Fluid
Low Transmission Fluid Symptoms

Schedule Transmission repair
When Do I Need Transmission Repair?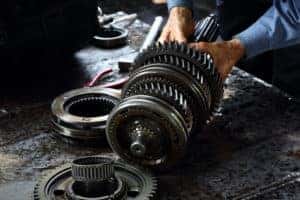 Next to the engine, your vehicle's transmission is perhaps the most important component inside your vehicle. The main purpose of a transmission is to ensure the right level of energy is transferred from your engine to the wheels. To put it simply, without a functioning transmission, your vehicle isn't able to move.
If you're like most American drivers, your vehicle likely uses an automatic transmission. A few of the most common signs that your automatic transmission needs repair includes:
Strange humming or grinding when the vehicle is in neutral
Abrupt gear slippage
Burnt oil smell
Unexpected acceleration/deceleration
Inability to reverse
You might find similar symptoms with a manual or continuously variable transmission as well. It's important to schedule service the moment you notice any of these signs to avoid further damage.
How Long Does a Transmission Last?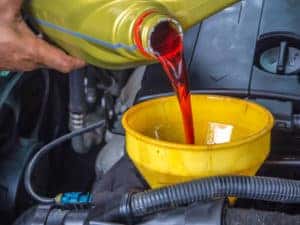 Depending on your driving habits and typical road conditions in your area, the average driver can expect their automatic transmission to last between 150,000-200,000 miles. These estimates might fluctuate, especially if you're someone who regularly tows heavy loads or lives in a place with lots of traffic.
An easy way to maximize the life of your vehicle's transmission is to change the transmission fluid every 30,000-60,000 miles. Again, if your transmission is regularly under high stress, you should plan to do this sooner. Our service pros can help you determine a timetable and even send you reminders when you're close to your maintenance date.
Transmission Repair near Panama City
We here at VW of Panama City are proud to be a reliable automotive resource for drivers throughout Callaway, Springfield, and beyond.
If after reading our short guide, you realize you're due for a little transmission TLC, simply call, stop our convenient location or go online to schedule a service appointment which best fits your busy schedule.