Used vs New Cars

One of the first decisions you must make when in the market for a vehicle is whether to buy new or used. And while some of the benefits to these buying options are obvious, there is a lot more to consider.
If you're thinking about upgrading your set of wheels in the Callaway and Springfield area, VW of Panama City is here to help. In our new vs. used cars guide, you can see the differences and decide which one is best for you. Be sure to contact us with any questions!

View our Used Inventory

Buying a Used Vehicle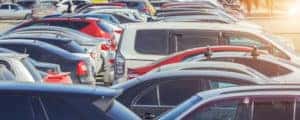 We all know pre-owned vehicles typically come with a lower price tag. However, there are more savings than what initially meets the eye. This includes paying less sales tax and lower insurance rates. Plus, if you choose to trade in your current model or take out a secured loan, financing plans can fit into your monthly lifestyle perfectly.
Another cool factor about buying a used vehicle is that you won't take much of a depreciation hit. This will allow you to sell your vehicle easily when it's time for another upgrade, making the trade-in process seamless and rewarding.
Additionally, if advanced technology is something you're pondering over, worry not. So many used cars contain the same or similar features as the newer-year models. And when it comes to safety, unless you're buying something considerably older, you'll get the features needed to keep you and your family secure.
Other perks of buying used include:
Better Choices – Used lots carry so many vehicles, giving you the optimal power of choice.
Vehicle History Report – You can see the history of your vehicle, so you can know about previous owners and which issues to watch out for in the future (if any).
Inspections – Dealerships ensure all vehicles (new and used) are ready to hit the road and are safe. You can also have the vehicle inspected yourself, usually for a low cost.
Extended Warranty – Newer pre-owned models may still have warranty coverage which can be extended to cover the car for some time while you're behind the wheel.
CPOs – Certified pre-owned vehicles are also available, giving you the best of what both new and used models have to offer.
Buying a New Vehicle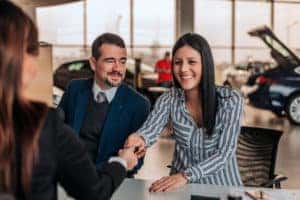 There are a lot of perks you open the door to when buying new. First of all, you get the peace of mind knowing that no one else has driven your vehicle before. It's fresh and all yours—no previous owners and no mileage.
New vehicles also feature the latest technology and updated safety features. This allows you to stay connected, safe, and entertained every time you get behind the wheel. Additionally, new cars typically come equipped with full warranty coverage, making it easy to maintain or repair your vehicle when needed.
Learn More About New vs Used Cars at VW of Panama City
Want to see what else new and pre-owned vehicles bring to the table? Stop by VW of Panama City to find out more. Our talented sales associates can also help you find the perfect model for your needs. We proudly serve the customers of Panama City, Callaway, Springfield, and the surrounding areas. Be sure to schedule a test drive today to see for yourself!