Volkswagen Dealer near Me

When Panama City and Springfield drivers need a reliable new car that carefully blends a sense of superior styling with high power and safety, the Volkswagen is always one of the top choices. And fortunately for you, Volkswagen of Panama City isn't far away.
If you're wondering how our Volkswagen dealership intends to work for the satisfaction of all neighboring communities, all you need to do is check out the articles on this page.
Volkswagen Dealer near Callaway FL Volkswagen Dealer Lynn Haven FL
Volkswagen Dealer near Panama City FL Volkswagen Dealer Pretty Bayou FL
Volkswagen Dealer near Springfield FL
Our Service Areas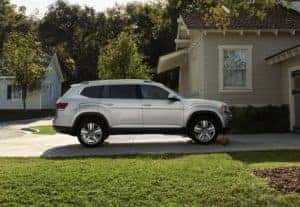 Different cities are going to have very different needs when it comes to seeking out an automotive experience. And to ensure your satisfaction, it's important that all those specific needs are met.
At our Volkswagen dealership, we understand that the car buying experience can't be one size fits all. To have the most memorable experience possible, you need something that's tailored to your lifestyle and location.
We've put together these articles to show you exactly how we intend to do that for you. Each one highlights a specific community, as well as the many services that our dealership has to offer it.
About Our Volkswagen Dealership
Over the years, we've managed to establish ourselves as being one of the premier Volkswagen dealerships in the area. A big part of how we've made that happen is by maintaining a huge inventory of new, used, and certified pre-owned vehicles with great pricing.
We also offer great customer service to every individual who walks through our doors. Whether you're coming to find a new car, need help financing your next purchase, or have a car in need of repairs, we can help you out.
As a matter of fact, our service center is one of the best in the area. Whether it be routine maintenance or major repairs that your car is in need of, we're more than happy to take care of things for you.
When You Need to Find a Volkswagen Dealer
If you've browsed through all the articles on this page and would like to learn more about how we intend to serve the Springfield and Panama City areas and beyond, then you'll have to get in touch with Volkswagen of Panama City. Contact us today for more information!