Volkswagen Lease Deals Callaway FL

If you're looking to lease a VW near Callaway, FL, you'll want to check out the lease deals at VW of Panama City.
Continue reading to see how simple it can be to get behind the wheel of your favorite Volkswagen. If you have any questions, don't hesitate to contact our team with questions!
Why Lease a Volkswagen?
Exhibiting the best of German engineering, Volkswagen sets the mark for both dependability and fun.
With an eye pointed towards the future, each new VW builds upon previous generations. This constant strive towards excellence is what makes leasing such an attractive option.
What Are the Benefits to Leasing a VW?
First, leasing a VW is a great option for anyone who places flexibility high on their list. If you like changing things up every few years, leasing allows you to upgrade models frequently.
This is because a typical lease lasts between 24 to 36 months with the ability to go up to 60 months. Once this period ends, drivers who lease can choose to either renew the lease or return it and receive a new VW.
This is especially attractive if you enjoy staying up to date on the latest technologies and performance standards. You might also consider a lease if you're anticipating a big change in your lifestyle, such as a growing family that would require a change from a sedan to an SUV.
A second reason why leasing can be a smart choice has to do with your wallet.
Since you're only expected to pay for the vehicle's depreciation, plus a few taxes and fees, you often can drive a higher trim for less than you might if you went the traditional financing route.
The final reason so many drivers choose to lease a Volkswagen comes down to peace of mind. For the duration of your lease, your vehicle is covered under warranty.
Volkswagen Lease Deals near Me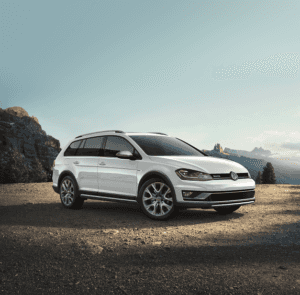 Once you explore your options and settle on the perfect VW trim, visit our finance center where our friendly experts can guide you through the leasing process. Committed to exceeding your expectations, they'll patiently answer all your questions and help you secure terms which best fit your lifestyle and budget.
To get a head start, take a few moments to complete a financial application through our secure site. Once submitted, one of our specialists will quickly be in touch to discuss a few options.
Throughout the year, our VW dealership offers special programs and incentives to qualifying drivers who lease. To see whether you're able to take advantage, ask a member of our team for more details. You also can view current offers on our site.
Learn More About Leasing a VW Today!
At VW of Panama City, our team is dedicated to pairing you with the VW lease of your dreams. Whether you're a brand-new driver or returning lessee, we'll provide the care and attention you deserve to pair you with the VW of your dreams.
If you're ready to lease a VW near Callaway, FL, go online to schedule a test drive!